THIS POST MAY CONTAIN AFFILIATE LINKS, MEANING I GET A COMMISSION IF YOU DECIDE TO MAKE A PURCHASE THROUGH MY LINKS, AT NO COST TO YOU. PLEASE READ MY DISCLOSURE FOR MORE INFO.
With a nickname like "Land of 10,000 Lakes," Minnesota should have a ton of options for you if you want to get out on the lake in a kayak.  And it does!  Kayaking is just one of the many ways that Minnesotans enjoy their lakes.  Of course, you can kayak on any Minnesota lake or river that has a public access area, but I've put together a list of the best 7 Minnesota lakes for kayaking.
Lake Itasca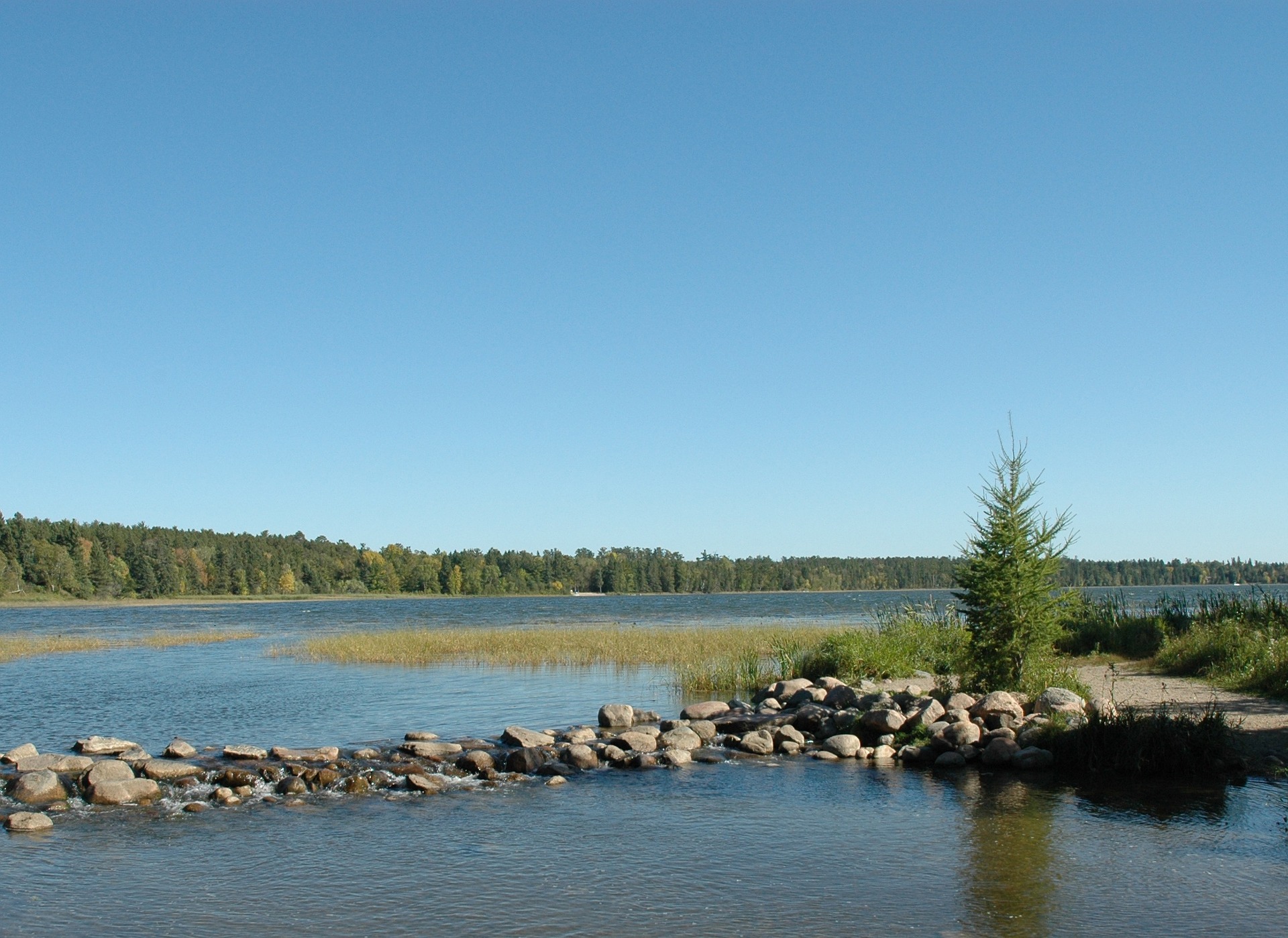 Lake Itasca is located in the beautiful Itasca State Park, one of the best State Parks in Minnesota.  Lake Itasca is notable because it's the headwaters for the Mississippi River.  It's incredibly scenic, and a must see if you're traveling through the area.  Many people go back to this area year after year because it's just so peaceful and beautiful.
If you don't own your own kayak, no worries.  You can rent a kayak, canoe, paddleboat, and more at Itasca Sports, located right by the boat access in Itasca State Park.
Itasca State Park is also a great place to go for a bike ride.  Check it out here!
Lake Maria
Lake Maria is a small lake located in Lake Maria State Park.  It's a great lake for a beginning kayaker to learn how to paddle.  The park is beautiful and the hiking trails are excellent.  Keep your eyes open for all the wildlife in the park.  Deer are plentiful.
While paddling in the water, look around for turtles peaking out of the water.  Lake Maria is known to have Blandings Turtles, a threatened species.  There are also snapping turtles big enough to bite off a toe.
There are kayak rentals available if you need one, however check the park office hours.  At this time, kayak rentals are only available Saturday and Sunday for a limited amount of hours.
The Mine Lakes In Cuyuna Country State Recreation Area/Pennington Chain of Lakes
This old mining area now boasts some of the best kayaking in Minnesota.  The former mining pits have now created some of the clearest water in the state.  Surrounded by trees, this mostly undeveloped land is perfect for a morning or afternoon in the kayak, paddling between the chain of lakes.  Deer and Bald Eagles are very common in this area.
Rent a clear kayak at Cuyuna Outfitters to really get a sense of how deep the mining pits were.  The water is so clear here that you are able to see the deep drop offs of the former mining pits.  There are maps of the area available at trailheads and at the Cuyuna Lakes Chamber office located in Crosby, MN.
Bonus tip: Once you've had your fill of kayaking, get your mountain bike on some of the best mountain biking trails in the state.  Cuyuna Country State Recreation Area has about 50 miles of trails ranging from beginner all the way to expert.
Lake Superior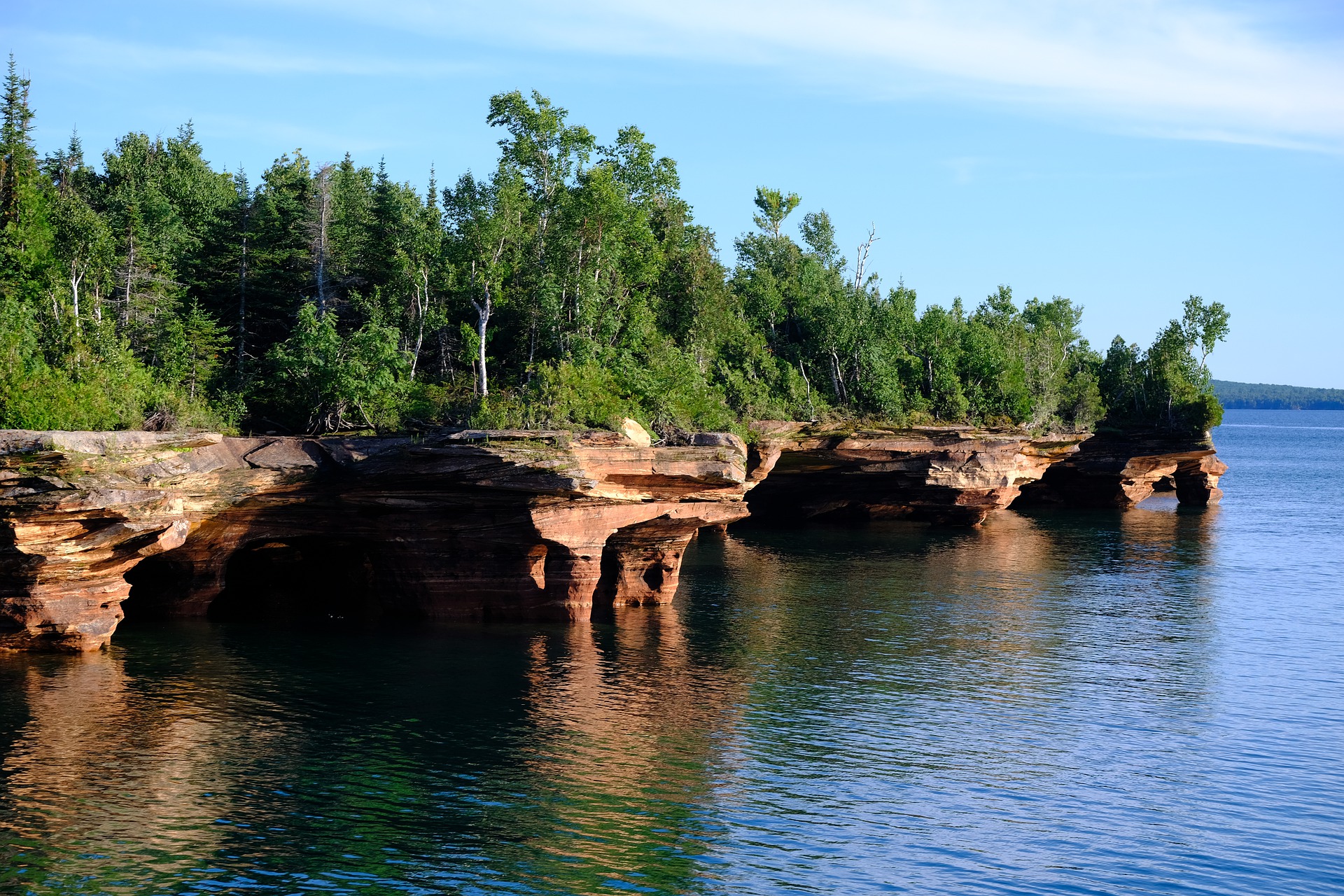 There are lots of beautiful areas to get in your kayak and explore Lake Superior.  The North Shore in Minnesota stretches from Duluth to Thunder Bay and there are plenty of places to start paddling.
However, Lake Superior is HUGE and can get some crazy waves.  Your regular kayak isn't going to cut it here.  You will need a Sea Kayak, and if you're a beginner I would strongly suggest only going with an experienced guide.  It can get scary fast out on the water.  Lake Superior is so big that it creates it's own weather system.  So please be careful.
With that being said, Tettegouche State Park offers some of the best kayaking along the Minnesota shoreline of Lake Superior.  With huge cliffs, mysterious caves, and beautiful views around every corner, you could explore all day long.
Day Tripper of Duluth offers expertly guided day tours.  Day Tours include the kayak, paddles, wetsuite, paddling jackets, and gloves if needed.  They offer two different lake entry locations.  Tettegouche State Park/Palisade Head offers your classic North Shore scenery with the cliffs, caves and rock filled shorelines.
Split Rock Lighthouse is the more popular location of the two and offers scenic views of the legendary Split Rock Lighthouse.  Weather permitting, you will also be able to see a shipwreck on the lake floor.
Sawtooth Outfitters also offers half day or full day Kayak Tours of Lake Superior.  The Half Day Tours offers beginners an introduction to sea kayaking and gives you all the details about the rocks you'll find on the shoreline.  You can even search for the famous Lake Superior Agates!
The full day tour offers you a chance to see Palisade Head from Lake Superior, instead of looking down at Lake Superior from Palisade Head.  You'll also be able to kayak through sea caves and see all sorts of wildlife.
Bde Maka Ska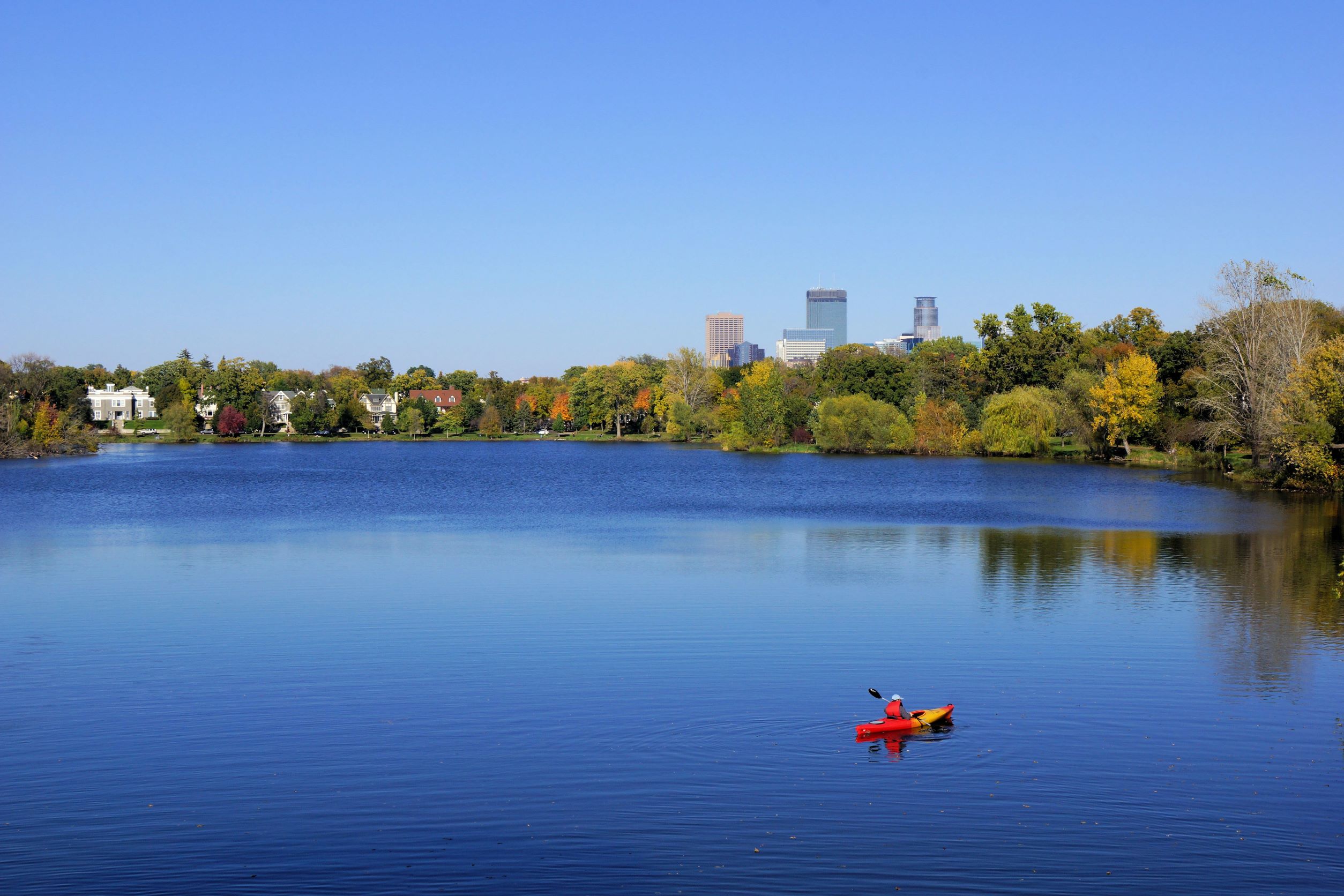 Formerly known as Lake Calhoun, this lake in the heart of Minneapolis, Minnesota offers beautiful views of the Minneapolis skyline.  It's a popular lake and is surrounded by biking and walking trails.  It's the largest of the Minneapolis Chain of Lakes.  Most of them are connected, so you have the option of checking out other lakes while you're in the area.  Bde Maka Ska is definitely the most urban of the chain of lakes while the other lakes are more residential, quieter, and smaller.
Wheel Fun Rentals offers visitors to the lake the option to kayak, canoe, or stand up paddleboard.  Kayak rentals are per hour, half day, or full day.  Single or double kayaks are available.
Lake Andrew
Sibley State Park in West-Central Minnesota has a great lake to go kayaking.  Lake Andrew has beautiful views of forests, prairie, and farmland.  If you're looking for a fun, relaxing way to spend a morning or afternoon, kayaking on Lake Andrew is definitely an option for you.
Sibley State Park does offer canoe, kayak and paddleboard rentals at their beach store throughout the summer months.
After you're done paddling around the lake, Sibley State Park has a lot to offer.  The hiking trails are nicely groomed.  If you're up for a little bit of a challenge, the hike to Mount Tom offers offers expansive views of the area.  Fall is a great time to go hiking here.
Annie Battle Lake
Annie Battle Lake in Glendalough State Park is a beautiful lake to paddle around in.  Plus, no motor boats are allowed on the lake so that helps keep the waves pretty calm and clean!  The water is pretty clear here which is awesome!
Galloping Goose, located in Glendalough State Park, offers kayaks, stand up paddleboats, and row boats for rent.  It's very close to the lake access so there's no need to transport your water rentals.  They're open 7 days a week during the summer.
If you're thinking about camping during your kayaking adventure, this state park is unique because they don't allow vehicle traffic in the campground.  There are cart-in sites and canoe-in sites, but no drive-in sites.  It offers one of the most peaceful camping experiences in Minnesota.
Conclusion
Minnesota has lots of options to get out on your kayak and explore the lakes.  Whether you're new to kayaking or are just looking for a new place to paddle, the lakes in Minnesota offer some great kayaking.  Bring the kids and bring the grandparents.  Kayaking is a great way to pass the time.  It's one of the best ways to experience summer in Minnesota.  With this list of the 7 best Minnesota lakes for kayaking, you should hopefully find some new options to explore!