THIS POST MAY CONTAIN AFFILIATE LINKS, MEANING I GET A COMMISSION IF YOU DECIDE TO MAKE A PURCHASE THROUGH MY LINKS, AT NO COST TO YOU. PLEASE READ MY DISCLOSURE FOR MORE INFO.
Located in the foothills of the San Gabriel Mountains, and close to Los Angeles, CA, Monrovia has beautiful views and great weather year-round.  It's close to a huge city, but still has that small town charm.  Monrovia has great parks, tons of shops with unique items, and delicious restaurants.  Below are the 10 best things to do in Monrovia, CA.
Monrovia Historical Museum
What better way to learn about the history of the town you're visiting than to visit the local history museum?  At the Monrovia History Museum there are 10,000 artifacts on exhibit, showcasing the history of the area and people.
There's a military exhibit, Monrovia High School Exhibit, an exhibit of a 1907 kindergarten classroom, an early 1900's Parlor, known today as a living room, and much more!
The Historic Collections Wing is a must see, as it showcases the weird and rare creatures and artifacts that most museums hide away.
This is a free museum, so check it out if you're in the area!
Library Park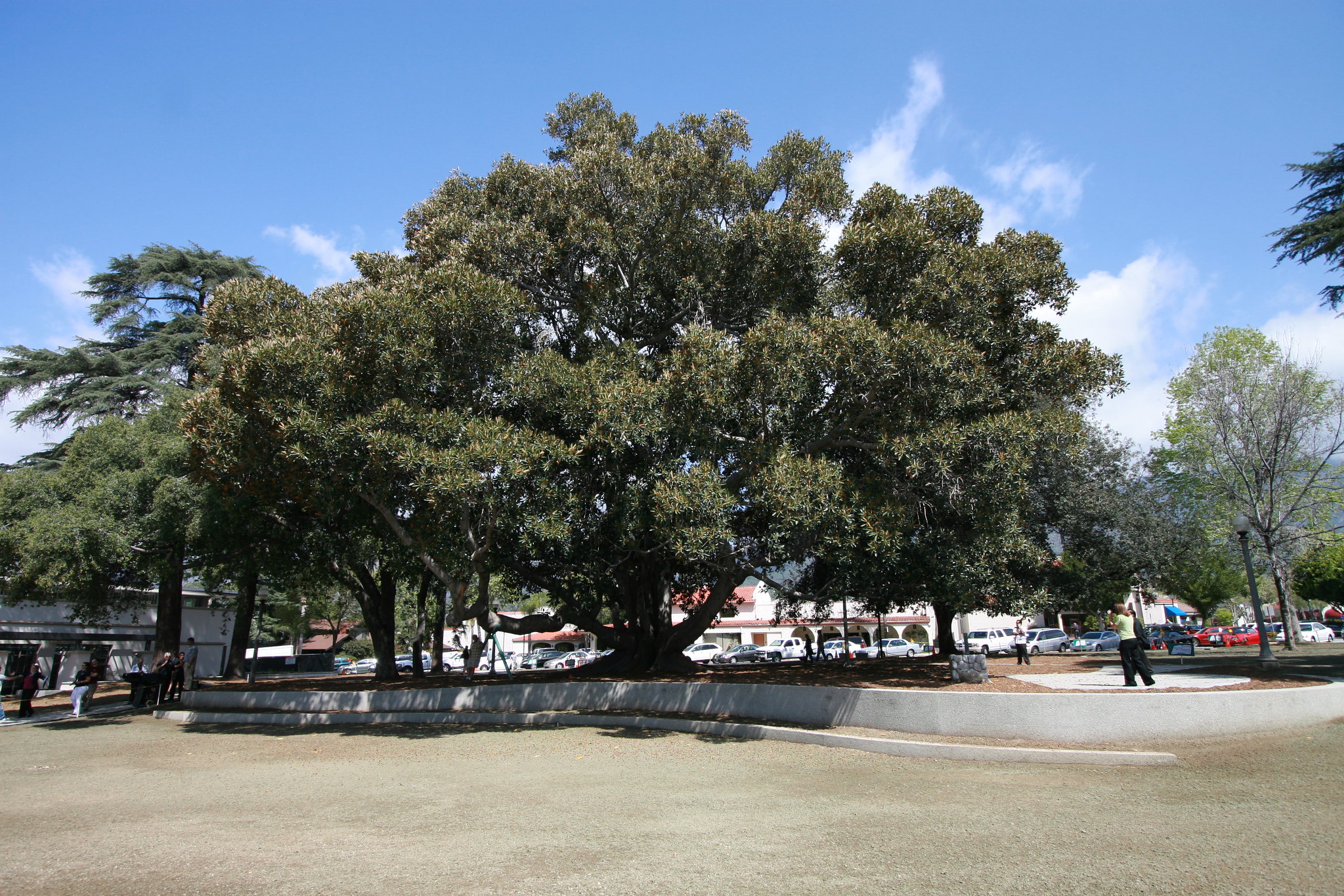 If you're in Old Town Monrovia, then check out this park that's nearby.  Library Park is a very clean park that is kid friendly.  There's a huge playground with swings and slides, and a large grassy area for the kids to run and play.  The town's Library is in the middle of this park.
There are big, beautiful trees here that are perfect for shade and a bandshell where the city hosts concerts year-round.
Parking is free, but can also sometimes be hard to find.
Monrovia Hillside Preserve
This hidden gem provides access to a 1,416-acre wilderness preserve that includes 4.5-miles of hiking trails.  Monrovia Hillside Preserve is a great spot to get outside and see the landscape of the area and maybe some wildlife.
The hiking trails are considered moderate difficulty with hills and lack of shade.  At the top of the trails there are views of nearby mountains, and downtown Los Angeles.  There are 4 access points to the preserve and dogs are allowed on the trail, with a leash.
There is abundant wildlife in the area, including deer, bears, and snakes.
Monrovia Friday Night Family Street Fair
Going to the Monrovia Friday Night Family Street Fair is a great way to spend a Friday night!  Here you can listen to live music, get some fresh produce, check out the arts and crafts that are for sale and even enjoy some food that is already prepared and ready to eat.
The first Friday of the month is Kids Night.  The kids in the family can enjoy a petting zoo, face painting, a bouncy house, and more.  
Old Town Monrovia Wine Walk
Once a year, Monrovia holds a Wine Walk.  Folks who attend the Wine Walk are invited to shop and check out the stores in Old Town Monrovia.  These special guests also are able to sample different wine offers while strolling around.  
The "Wine Walkers" are given a sampling glass and a map of the area with all the businesses that are participating in the Wine Walk.  The event lasts a few hours, and the guests are given tickets for 12 wine tastings.
There are a limited number of tickets, and they sell out early.  Plan ahead!
In 2022, the Wine Walk will be held April 23rd.  
Monrovia Days
If you're in Monrovia during this 3-day festival, you're in for a treat!  Monrovia Days has so many family-friendly things to do, no one will be bored.  
Enjoy great live entertainment for the whole family.  Take a horse drawn carriage around Old Town Monrovia.  Catch the parade and all the candy that comes with it.  Take funny pictures in the photo booth.  Plus much, much more.  
Max's Mexican Cuisine
Craving authentic Mexican food and happen to be in Monrovia?  Then stop at Max's Mexican Cuisine!  The portions are large, and the food is delicious!  Plus, they have incredible margaritas in a bunch of different flavors.
Start the meal off with free chips and salsa before you share an amazing appetizer.  If you're with a large group then share the huge appetizer platter with Nachos, Quesadillas, Flautas and Taquitos.  You won't leave here hungry.
Max's opens at 8am so you can enjoy a delicious breakfast before starting your day.  Enjoy a breakfast burrito or perhaps an omelet.  You really can't go wrong here!
Old Town Monrovia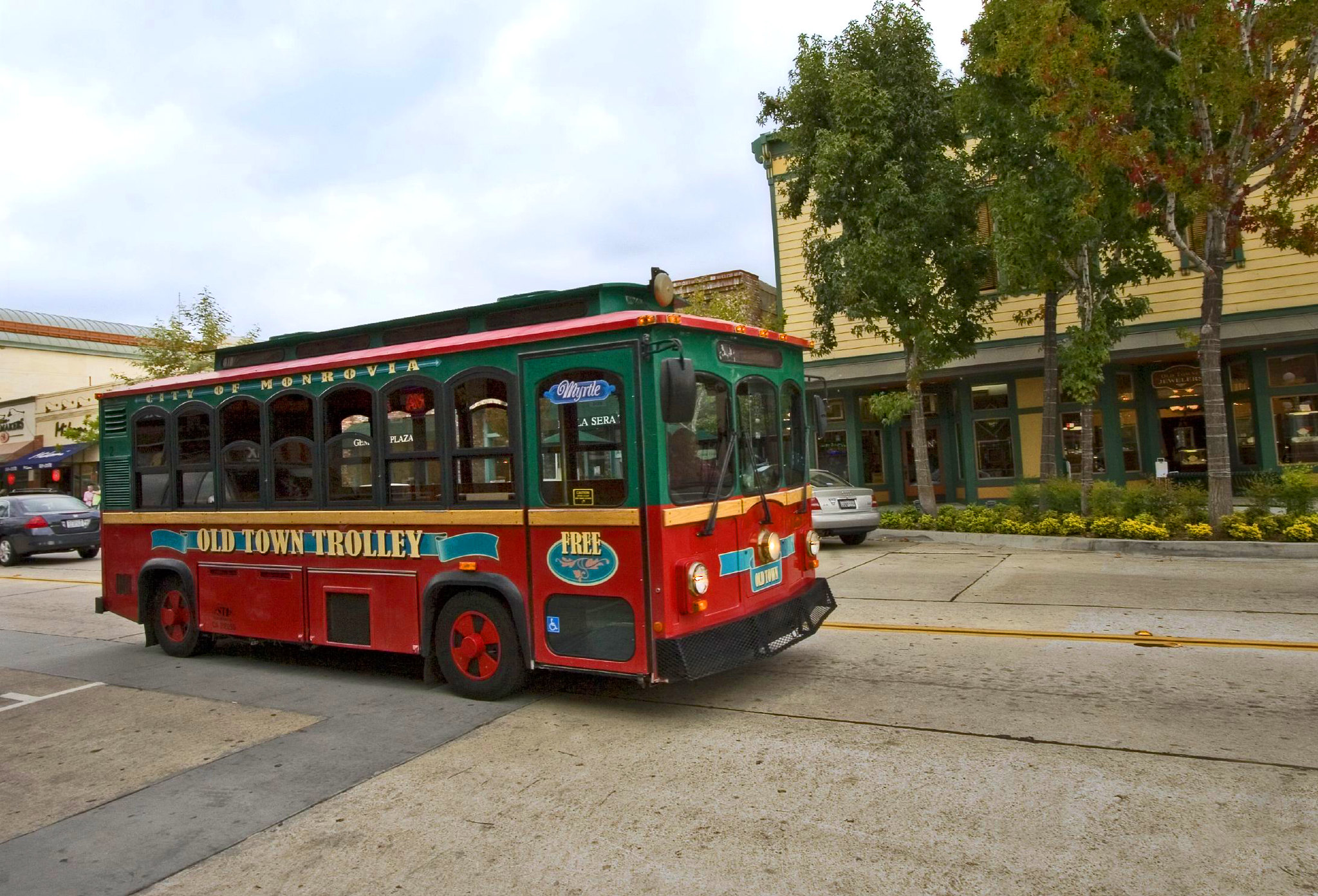 So, what exactly is Old Town Monrovia?  Old Town Monrovia is the heart of Monrovia.  It's the unique, downtown area of Monrovia where the community's past meets the present.  There are awesome shops to check out, unique restaurants, entertainment, and even fancy, modern apartment buildings.
Old Town Monrovia is the place to be for all the community events.  This is where the majority of the concerts take place along with the city festivals.
The next three featured businesses in my list of the 10 best things to do in Monrovia are all in Old Town Monrovia, but there are so many more shops and restaurants in Old Town that deserve a visit if you're in the area.  Old Town Monrovia is a must-see if you're in Monrovia.  Arrive early and spend the day exploring!
Charlie's House
If you're looking for cool gifts or new decor for your home, then check out Charlie's House!  No, this isn't someone's house, it's an awesome home decor store in Old Town Monrovia.  The inventory here is constantly changing and includes vintage pieces as well as new items.  
Charlie's House always has the cutest holiday themed home decor as well, so check it out if you're in Monrovia!
Sugarland
If you or someone in your family has a sweet tooth, then check out Sugarland.  This is a great candy store in Old Town Monrovia.
There are a ton of different sweets here from chocolates, sodas, and Mexican Candy to taffy, gummies, and lollipops and much, much more.   They also have Hawaiian shaved ice with a wide variety of flavors.  
If you collect Pez dispensers, Sugarland has an entire wall of Pez.  Over 250 different Pez dispensers!  
There are so many childhood favorites here that adults will be transferred back to their childhood and be just like a kid in a candy store.  Remember Big League Chew?  What about the Hubba Bubba bubblegum tape, Now and Later or Moon Pies?  They have it at Sugarland!
Jake's Roadhouse
Jake's Roadhouse has been in business for over 15 years.  They know their food!  Jake's specialty is barbeque and they've won awards for their amazing sauce.
This isn't just a lunch and dinner restaurant; they're also open for breakfast!  Get there early and try the pancakes and waffles.  Scrambled eggs and omelets are also on the menu along with steak and eggs.  Yum!
Jake's offers a family barbeque dinner where you can pick 2 different meats and 6 sides.  Options for the meat include pulled pork and chicken, different sausages, smoked chicken, and baby back ribs.  The sides include potato salad, cole slaw, fries, corn bread, mac and cheese, and beans.
If you're not looking for a huge family meal, their menu includes a large variety of sandwiches, burgers, and much, much more.
Conclusion
When you're visiting Monrovia, you'll feel like you're in a small town, but you're not!  You're just miles from one of the biggest cities in the world.  That's what makes Monrovia so great.
Their eclectic shops and world-famous restaurants are just some of the reasons you should visit Monrovia.  Don't forget about their parks and fun concerts and festivals that happen just about every week!
If you're planning on visiting Monrovia, I hope you've found some places to visit and things to do from this list of the 10 best things to do in Monrovia, CA.  Thanks for reading!