THIS POST MAY CONTAIN AFFILIATE LINKS, MEANING I GET A COMMISSION IF YOU DECIDE TO MAKE A PURCHASE THROUGH MY LINKS, AT NO COST TO YOU. PLEASE READ MY DISCLOSURE FOR MORE INFO.
Spanish Fork, Utah is a medium size town with a population of around 42,000 people.  The town, named after the nearby river in central Utah is striving, and succeeding, to be known as a town with a high standard of living.  The people in this town work extremely hard so everyone can enjoy living and working here.
With mountains nearby and plenty of parks in the area, there's always something to do outside.  There's plenty of hiking, and biking trails to keep you exploring for hours.  If you're here in the winter, there's excellent skiing and snowboarding opportunities.
But if you're not really the outdoorsy person, there's still plenty to do in Spanish Fork.  You can take in a local concert or play.  You can play Duckpin Bowling at Doc Brundy's, or you can even tour the local Indian temple and experience a delicious vegetarian buffet!  Check out the list below of the 8 best things to do in Spanish Fork, Utah!
Sri Sri Radha Krishna Temple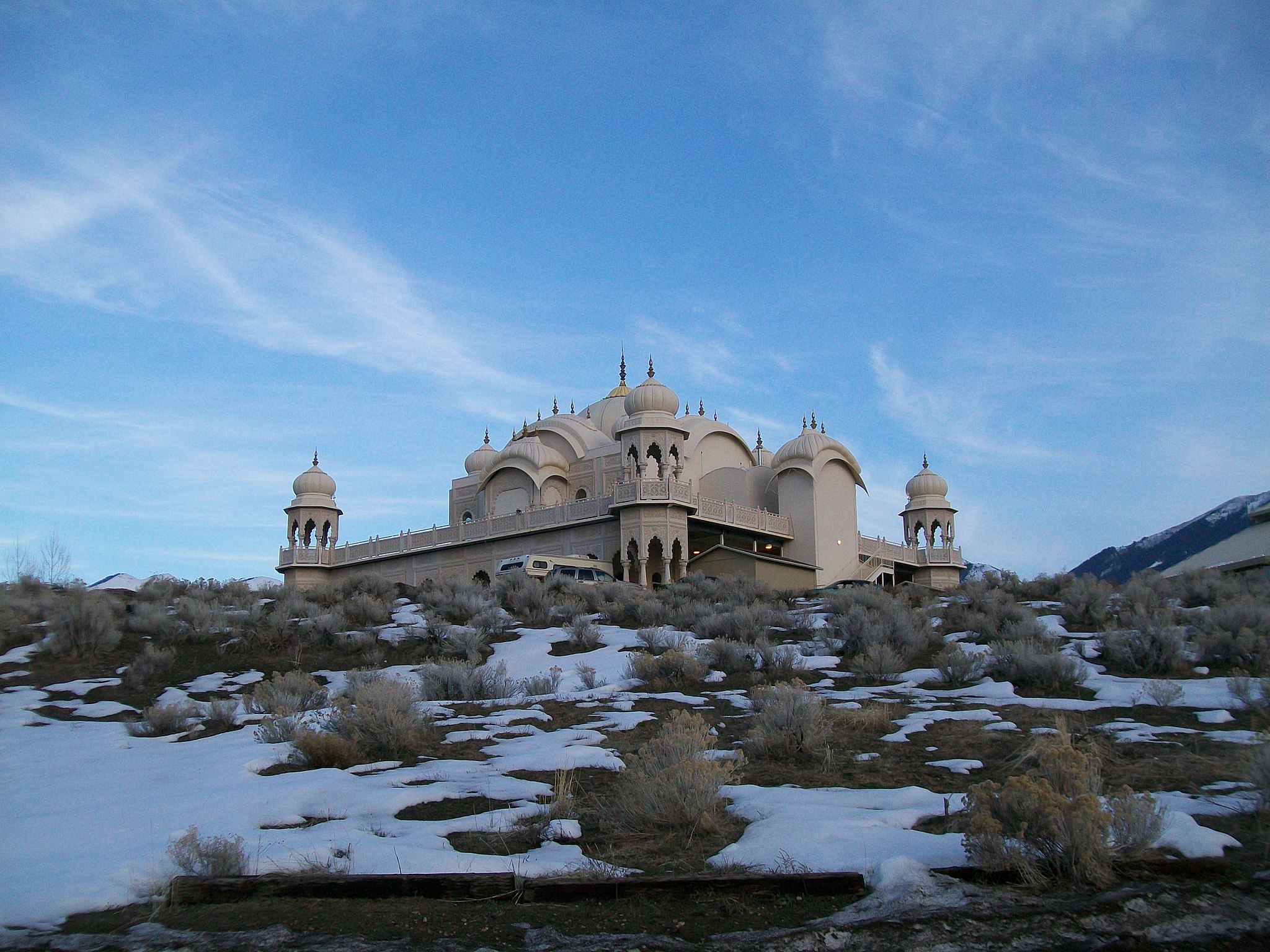 Just outside of Spanish Fork, there is Sri Sri Radha Krishna Temple.  This beautiful temple has been around since the 1990's and helps to meet the needs of Hindu's in the area.  It was also built to create awareness of the Indian culture and their religion.
The grounds hold a natural amphitheater, a vegetarian buffet, and a gift shop. It sits on 15 acres and is home to cows, peacocks, llamas, and parrots.  The temple holds many different celebrations throughout the spring, summer, and fall months.  It's tours and festivals attract thousands of visitors every year.
The Festival of Colors is the temple's biggest draw.  During the Festival of Colors, visitors can buy brightly colored powdered to throw at each other or toss in the air throughout the day while bands play music.
The daily vegetarian buffet is open to the public.  Most of the ingredients used in the dishes are grown right on the temple grounds.  The cost is donation based, and the suggested donation is $6 for each adult and $3 for each child.  The food is delicious and if you're in the area around lunch time, I highly suggest you stop here and try some new dishes!
Utah Valley Llamas
Have you ever wanted to have a llama join you on your backpacking hike?  What about renting a llama for a birthday party?  Well, if you're in the Spanish Fork area you can!
Utah Valley Llamas are a part of the Sri Sri Radha Krishna Temple.  You can rent or lease llamas for the day, week, or month.  Many people rent them for hikes, parties, and even weddings!
If you don't want to rent a llama, you can still tour the llama farm.  Llamas are fascinating animals!  They're very calm and are not aggressive.  They have about 30 llamas on a 15 acre piece of land.
Once a year the temple even hosts a Llama Fest to highlight Llamas and their owners with food, music and craft stands.  It's a popular event with thousands of people attending.  This is a very unique festival and offers tons of family activities!
Spanish Fork River Trail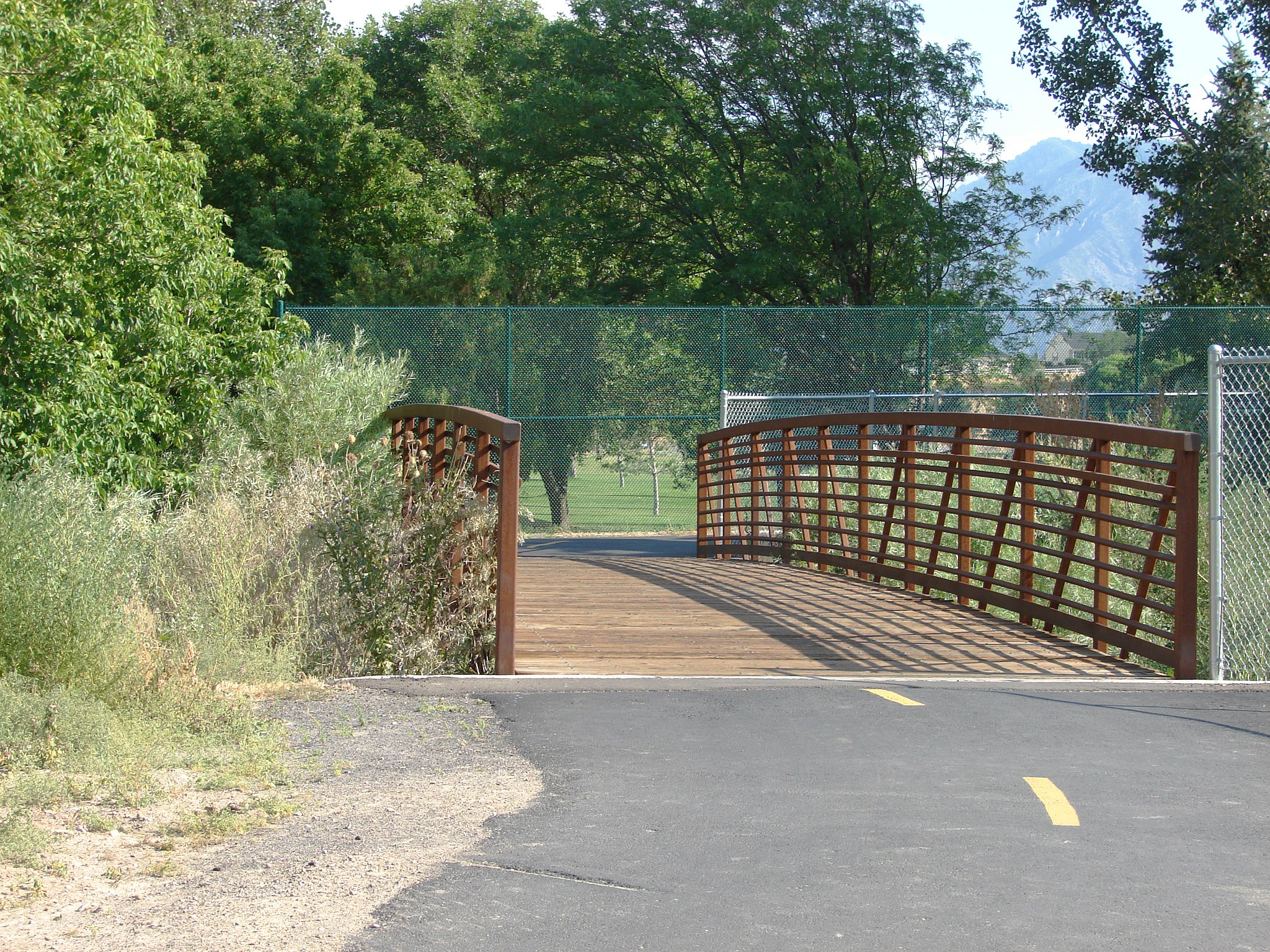 If you feel the need to get out and stretch your legs, then this is a great trail to check out.  It's a 12.1 mile paved trail perfect for walking, biking, and roller blading.  This trail is mostly shaded, and it follows a small river.  It's an easy trail that is perfect for people of all skill levels.  Wildlife is abundant here and it's very common to see mule deer while using the trail.
Doc Brundy's
Doc Brundy's is a hidden treasure in downtown Spanish Fork.  They serve delicious food and vintage arcade games, including something called Duckpin Bowling.
Duckpin Bowling is similar to bowling but with smaller bowling balls and smaller pins.  The pins look like ducks when they go flying, hence the name, Duckpin.  It's also played a little differently than regular ten pin bowling.  Instead of only taking two throws, you take three.  According to the website, nobody has ever scored a perfect 300 game.
The food at Doc Brundy's is excellent!  A lot of people prefer the Chicken and Waffles entrée, but they also have pizza and a pretty decent burger menu.  The Black Hat Burger will leave you wanting another!  It has bacon, smoked cheddar and breaded onion petals that have been deep fried to perfection.   Don't forget about the delicious ice cream available for dessert!
Adventure Heights All-Abilities Park
This new park in Spanish Fork is a great addition to the area.  With a huge playground and a splash pad, it's a great way for your kids to spend a few hours.  The playground has a nice treehouse and attached slide, there are monkey bars and other objects for the kids to climb.
There's also a really cool waterfall feature to cool off in when the temperatures rise.  If you don't feel like getting wet, you can also walk behind the waterfall.  There's also a stream with sprayers on the sides that will drench you as you walk through.
This playground was built with all abilities in mind.  The playground is wheelchair accessible and there is even a swing built for kids in wheelchairs.
The Oaks at Spanish Fork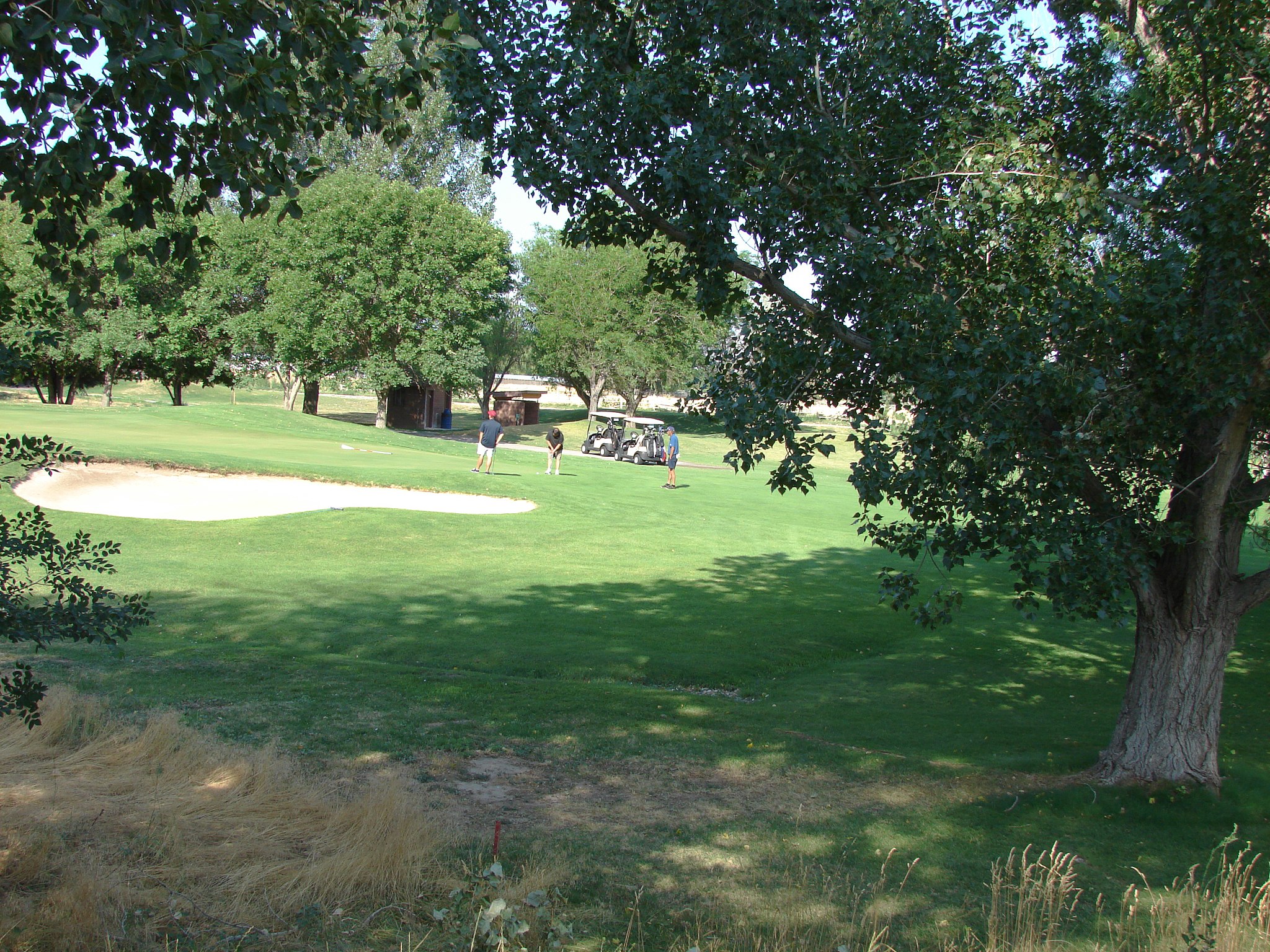 The Oaks at Spanish Fork is a beautiful golf course.  With trees lining the property, this mountain style golf course has a lot of elevation changes.  It's a 18 hole, par 72 championship golf course that was designed by pro golfer Billy Casper.
The Oaks at Spanish Fork has many options to work on your game.  It offers a driving range, putting greens and a practice bunker.  If you've built up an appetite during your time here, you can find a snack bar with catering options if you so desire, for a business lunch or group event.
There is also a large event center on the grounds offering 3,500 square feet with many amenities.  There's a beautiful large outside deck, fireplace and Brides room.  Tables and chairs are included along with a sound system, microphone, and blu ray player.
Angelus Theatre
If you're in the area and want to take in some live theatre, then this is your place to be!  The Angelus Theatre hosts a wide range of performances from concerts to plays and even hosts a bible study.
The Angelus Theatre was originally built in 1912.  That original building burned down, but it was rebuilt in 1950.  Since then it has changed ownership a few times and was a movie theatre for a long time before becoming the live events center that it is known as today.
Spanish Fork Sports Park
Spanish Fork Sports Park is the area's best sports park.  This park has so many different things to do!  There's pickleball courts, tennis courts, football and soccer fields here.  There's a playground for little kids to play on.  If you're in the mood for a picnic, the sports park is a great spot for it.  There's picnic tables and grills for you to use.  If you just want to take a walk, they have walking trails for you to use to.
Conclusion
If you're in the Spanish Fork area there really is a lot to see and do.  This list of the 8 best things to do in Spanish Fork, Utah is really just the tip of the iceberg.  Your trip will be far from boring, and you'll leave feeling glad that you took the time to enjoy the area.
Whether you plan on having a delicious meal at the local bowling alley while playing a game of Duckpin Bowling, or taking a hike with some Llamas, plan the trip to Spanish Fork!