THIS POST MAY CONTAIN AFFILIATE LINKS, MEANING I GET A COMMISSION IF YOU DECIDE TO MAKE A PURCHASE THROUGH MY LINKS, AT NO COST TO YOU. PLEASE READ MY DISCLOSURE FOR MORE INFO.
Located in the northwest area of Oregon is Keizer, Oregon.  This community of around 40,000 people is part of the Salem metro area.  This part of Oregon lies in the Willamette Valley, a beautiful area surrounded by mountains with the Willamette River flowing through the bottom of the valley.
If you're in the area and looking for things to do check out the list below for 8 of the Best Things to Do in Keizer, Oregon.
Volcanoes Stadium
If you happen to be in the Keizer area in the summer, you can catch a minor league baseball game hosted by the Salem-Keizer Volcanoes.  This is a great way to spend a relaxing weekend afternoon.  Tickets are reasonably priced and the concessions are also pretty good!  There's a sports bar in the stadium if you're thirsty for a beer.  If you catch a later game, you might end up seeing some fireworks!
If you have kids, the stadium has a playground to entertain them if they start to get rambunctious.  There's also a grassy area where they can run and get rid of some energy.
KeizerFest Iris Festival
This fun festival usually takes place the 3rd weekend in May.  There are tons of family friendly activities happening during this time.  Check out the parade and let the kids eat as much candy as they can!  Just kidding.  There's also a pet parade where they hand out awards for best costume and an award for best owner/pet look alike.
During the festival there's a variety of bands playing every day, so you're bound to catch some great live music.
For all the car lovers out there, check out the car show!  They hand out awards for things like best truck and best motorcycle, but also best car for every decade from 1930's-today.
There is also a comedy show, talent show and golf tournament.  There is honestly something for everybody here!
Willamette Valley Scenic Bikeway
As the first Scenic Bikeway in the United States, Willamette Valley Scenic Bikeway is a great way to get to see the views and wildlife of Oregon.  The Bikeway follows the Willamette River as it snakes its way through Northwestern Oregon.  There are 134 miles of the Bikeway to enjoy.
Biking the trail gives riders a glimpse into the agricultural life with Hop fields, Wheat fields, cow grazing pastures, and vineyards along the way.  Riders are able to stop at wineries and taprooms to indulge along the way.
If you are planning on biking the Willamette Valley Scenic Bikeway then just make sure you bring raingear.  Spring, Fall and Winter can be very wet, and biking with wet clothes isn't fun at all!
Keizer Cultural Center
This one large building hosts the community library, Art Association, Live Theatre, and Heritage Museum.  There's a lot to take in here!
The Keizer Heritage Foundation explores the history of the area.  Here you can learn about the people who founder Keizer and their culture.  If you want to learn all about the history of this town, then this is the place to do so!
Keizer Homegrown Theatre produces and performs a wide variety of live theatre.  From long and short plays to one person monologues and comedy sets this theatre is the spot to take in a live show!
Keizer Art Association is a non-profit dedicated to introducing art to people young and old.  They host unique art classes taught by professionals and award-winning instructors.  Here you can find classes on Watercolor, Acrylics, and Color Pencil. They also host a gallery of artwork produced by local artists and available for sale.
Keizer Rapids Park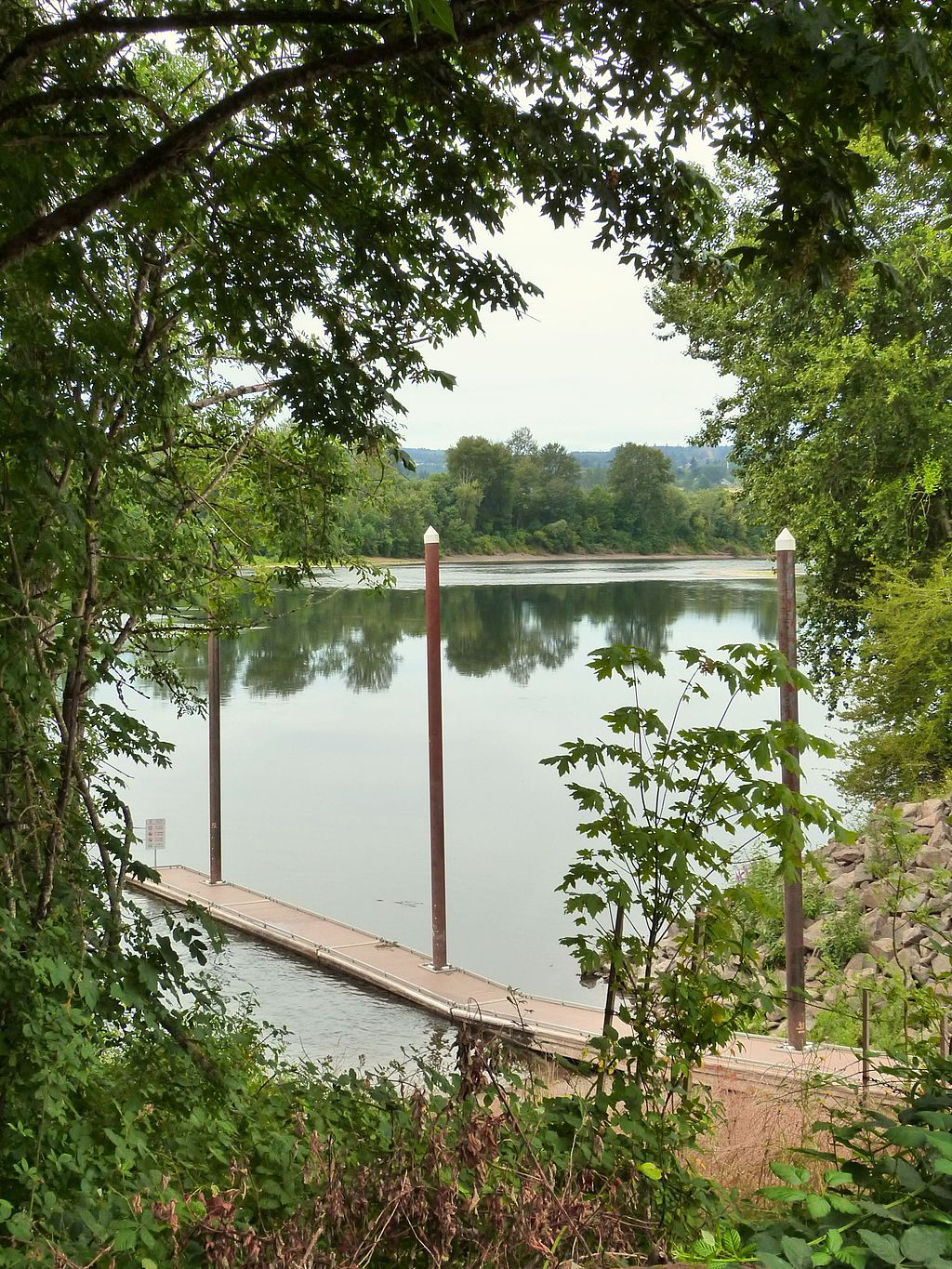 Keizer Rapids Park is the area's newest park, and there's plenty to see and do here.  If you're just looking to take a walk, there's paved and unpaved trails.  You can bring your bike and go on either a long bike loop of 8-10 miles or there's a shorter option of a 3.5-mile bike loop.
If you have a dog with you there's a nice off leash dog park that has a couple of shelters, if needed.
There's also a Disc Golf Course in the park.  It's a challenging course due to all the trees in the area and a water hazard.  There's definitely been a few people who have lost a disc or two here due to all the vegetation.
The amphitheater in Keizer Rapids Park holds a concert series every summer on Friday and Saturday nights.  It's a great way to get outside and enjoy some music and maybe meet some new friends!  Food and beverages are also available.
Keizer Miracle of Christmas Lights Display
If you're in the area in the month of December, then you may get the chance to see some pretty cool holiday themed lights!  What started out as a friendly competition between neighbors back in 1984 has turned in to something really special.  It is now a fully organized event to raise money for the local food share program.  It's not just cool lighting displays that you get to see, if you're lucky, you can even meet Santa Claus!
Keizer Village Shopping Center
Spending some time at the Keizer Village Shopping Center is a great way to spend your afternoon.  Here you can find a great Thrift Store to search for some treasures, a gym where you can get a free pass for a week, a comic bookstore loaded with the latest and greatest comic books, and a wide variety of restaurants.
With several different dining options, you're bound to find something delicious to eat.  Kolby's Restaurant Bar and Billiards is a great sit-down restaurant where you can also get in a few games of pool.  Head there during a weekday and get a free game of pool with purchase!  If you want to sing your heart out, they have karaoke on Friday and Saturday nights.
Keizer Village Shopping Center also has what is probably one of the last video rental stores in the U.S.  Mr. Video rents the newest movies and best classics on DVD and Blu-Ray.  They also rent video games and retro gaming consoles containing hundreds of games.
Willamette Mission State Park
This beautiful State Park is about 4 miles north of Keizer.  With 1,300 acres there's plenty to see and do here.
Birdwatchers can see plenty of birds, there's a river for kayakers to paddle down, and there's about 15 miles of hiking trails.
If you're a disc golfer, you can find an 18-hole disc golf course in the park.  There's maps and scorecards available in the park.
If you're looking to camp here, there's not too many campsites available.  There's a group camp that can hold a maximum number of 75 people.  There are also horse camp sites, if you're traveling with horses.  These camp sites hold up to 8 people per site.
One thing to note about this State Park-there are no showers available within the park.  If that's a requirement for you when you camp, you need to look elsewhere.
Conclusion
If you're staying in Keizer, Oregon you'll have plenty of things to do.  If you're looking to get some exercise, there's parks or gyms to get your heart pumping, or if you just want to take it easy and play some pool after lunch, there's places to do that as well.
Keizer has some pretty unique celebrations like the KeizerFest and the Miracle of Christmas Lights Display that you won't see anywhere else, so you're bound to see something pretty cool while you're in the area.
With this list of 8 of the Best Things to Do in Keizer, Oregon, you'll find there's plenty of things to do and places to see while staying in the area!